You know how it is: sometimes you just want to disconnect from your everyday life and enjoy some off-time with friends, for a few hours or a few days. So for our day out, we left our car behind and headed out for a ramble through the natural setting of the area around L'Isle-en-Dodon.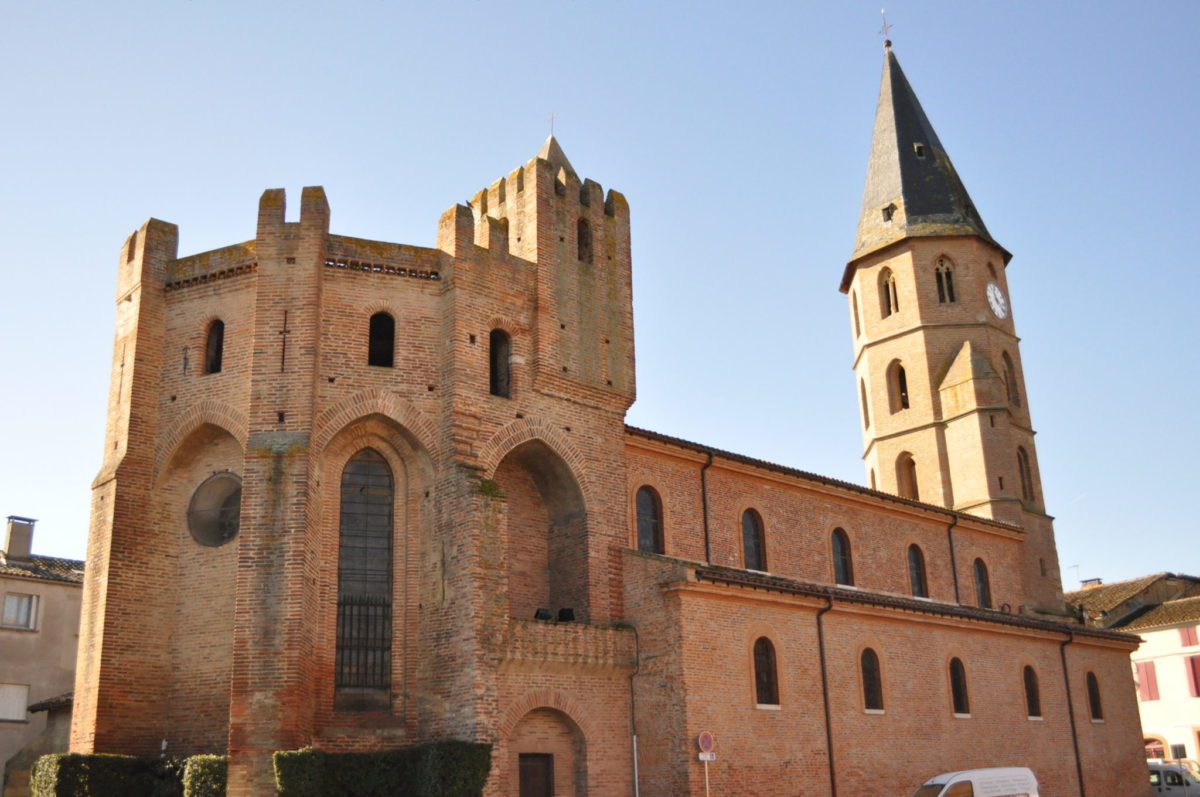 Escapade in L'Isle-en-Dodon
First we took a little time to stop over in L'Isle-en-Dodon, an adorable little fortified village that we are familiar with. We like to go there early on Saturdays to enjoy the scents and colours of the market, but we don't just window-shop… We indulge in the selection! This is our chance to gather together a sumptuous picnic: tomatoes, Comminges cheeses, and of course good bread. We have to resist munching on it all immediately, but we know that we'll be snatching a bit or two here and there before starting our hike. Anyway, that's us prepared to ramble!
A bucolic hike in the village of Puymaurin
Now is when the true adventure begins. It's time to leave the comfort of L'Isle-en-Dodon and to delve deeper into the hiking paths, for four-and-a-half hours of rambling. At the heart of the natural setting of the Comminges, conversation gradually fades, leaving only contemplation. The light breeze blowing through the tall trees refreshes our muscles as we hike. Our eyes are hypnotised by the rolling hills, the endless greenery, and the unobstructed view over the Pyrenees. The magic reaches its pinnacle when we cross paths with wild deer on their way out of the forest: they pause as if to acknowledge us.
Lunch with a view over the Pyrenees
Sure, we love to hike, but it's so good to know that picnic time is on its way! This little moment of sharing is our well-deserved reward for the effort. While some of us settle down on the grass of the picnic area facing the Pyrenees, others lay out the treats purchased that morning. Fresh bread, local cheese and a few ripe fruits, with the Pyrenees as a background… We savour this moment before drifting off for a little nap to the sound of birdsong. Once we've charged our batteries back up, it's time to get back on the road!
The botanical path of the Puymartin circuit
Before turning on our heels to go back, or to stop over in the village of Puymaurin, we decide to explore the botanical path. Some of us linger while others forge ahead to read the information panels on site. We gather a few leaves with the intention of creating a fabulous herbarium with the kids when we get back (although we might lose them on the way); and we finish our escapade through this natural setting with our legs slightly tired but our heads full of dreams.
A well-deserved break
Take time out for a break at your own own pace, at Lac de Fabas! 100% disconnection guaranteed.
The key stopovers on the way back to Puymaurin
The farmer's market of L'Isle-en-Dodon for a lunch of local products
The Puymaurin picnic area for a lunch with a view
The botanical path of Puymaurin, to become a plant specialist
Practical information
Recommended car park at Isle en Dodon: park at the town hall for the departure of the circuit (except on market days)
Hiking loop: PR11 Aux Portes du Comminges (link to the itinerary):
18 km / 11 mi – duration: 4hr 30min – 322 m / 1056 ft difference in altitude – yellow grade – level: intermediary
Contact
Bureau d'Information Touristique
30 Boulevard des Martyrs de Meilhan – 31230 L'Isle-en-Dodon
Mail : infolisleendodon@tourisme-stgaudens.com