When you're ready for a relaxing weekend in the Pyrenees, the town of Bagnères-de-Luchon is a top choice, and you'll soon see why! The Queen of the Pyrenees is renowned for the quality of its hot springs…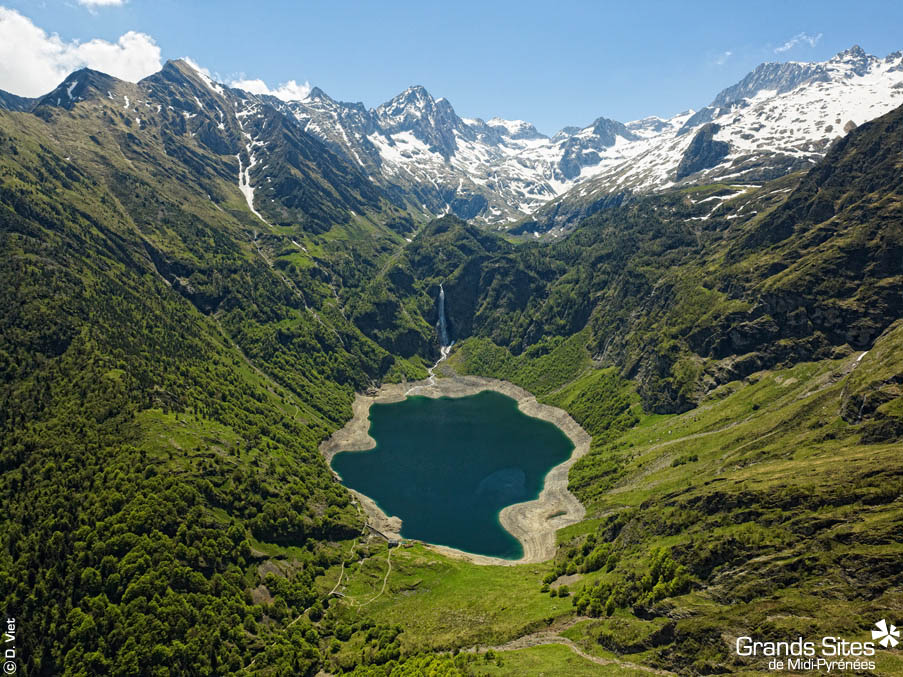 A fountain of youth in Bagnères-de-Luchon
The Romans were trailblazers, and as early as the year 1 B.C. they discovered the benefits of thermal baths. A favourite destination for prominent personalities a few centuries later, Bagnères-de-Luchon has accommodated Empress Eugénie de Montijo, Alexandre Dumas and Gustave Flaubert. Their attendance contributed to the renown of this spa village! As you stroll through the little lanes of the town, you'll admire its architecture, so typical of the Belle Époque. The casino and theatre are beautiful, but the Edmond Rostand is especially worth the detour!
And it would be a shame to come to Luchon without taking advantage of its hot springs, with the highest sulphur content in all the Pyrenees! Get ready for a moment of absolute relaxation at the "Luchon fitness and well-being space"… With jet showers, hydro-massage pools, sculpting massages and mud baths, it's time for deep relaxation!
And to complete your cocooning programme, head for the Luchon vaporarium, the only natural steam bath in Europe, where you'll enjoy an experience that is truly like no other.
Rise to new heights in Bagnères-de-Luchon
Although Bagnères-de-Luchon is best known for its hot springs, it is also a mountain paradise for summer and winter activities alike. When it's sunny outside, explore any of the 250 km (155 mi) of marked-out paths, or freshen up with white water sports! Travelling as a family? A number of activities await: archery, paintball and potholing are all great ways to spend time with your tribe.
And if you love snow sports, Bagnères-de-Luchon might just become your new headquarters! You may ski the slopes, of course, but why not think outside the box and try dog sledding or a showshoe ramble? If you're really adventurous you might try mountaineering; and for a relaxing option, how about a sledge ride?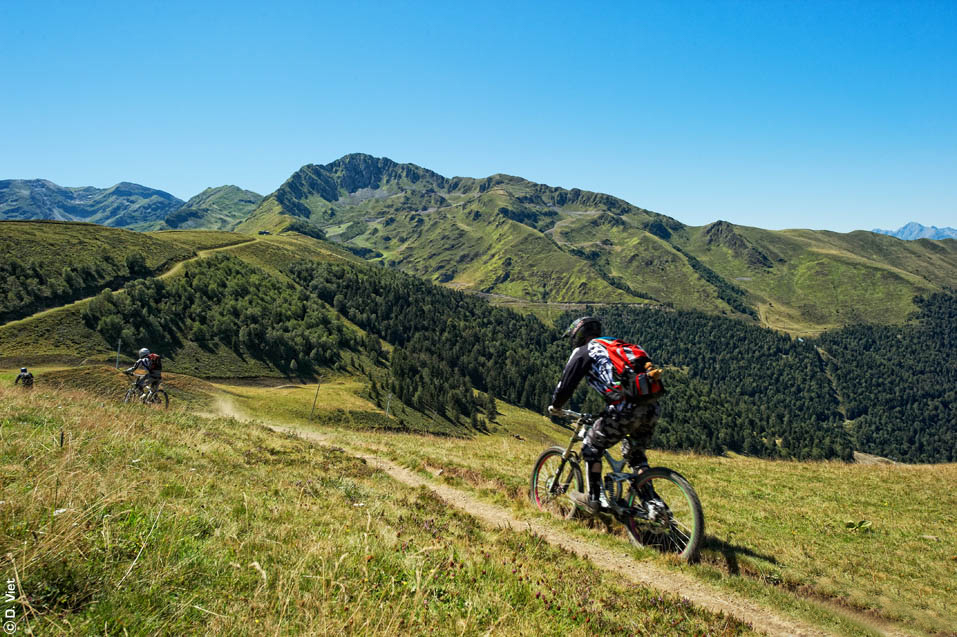 Our top picks in Bagnères-de-Luchon
The legacy of the Belle Epoque is omnipresent in Bagnères-de-Luchon, so feel free to stroll around and you'll necessarily come across beautiful façades
The water of the hot springs emerges from the ground at 34°C / 93°F, and there's nothing quite like it to relax aching muscles.
You might not know it, but the mountains of the Luchon area include 14 peaks that culminate at 3 km / 1.8 mi of altitude. This is a true play place for hikers, moutaineers, climbers and alpinists!
Office de tourisme Pyrénées 31
18, allée d'Etigny – 31110 Bagnères-de-Luchon
Tél : 05 61 79 21 21
Mail : info@pyrenees31.com
Site web : www.pyrenees31.com