In the small commune of Montréjeau stands a true treasure, but you'll be fortunate to catch a glimpse of it from the road! Protected by rows of majestic trees, the Château de Valmirande is concealed from view, nestled within the valleys of the Pyrenees just off the village of Saint-Bertrand de Comminges.
Discover a real fairytale castle
Château de Valmirande has everything it takes to be a fairytale castle, no need to travel to the Loire Valley!
Inspired by the Château de Chambord, Valmirande was ingeniously designed by an Bordeaux-born architect, Louis Garros, and built in just three years. This ex-nihilo creation was brought forth in the late 19th century thanks to the Baron Bertrand de Lassus, whose family still owns the estate. While the interior is not open to the public, you are welcome to contemplate the building's incredible architecture from the outside. Note the small Gothic chapel, with stained glass windows and marble statues that set it apart from the other buildings on the property.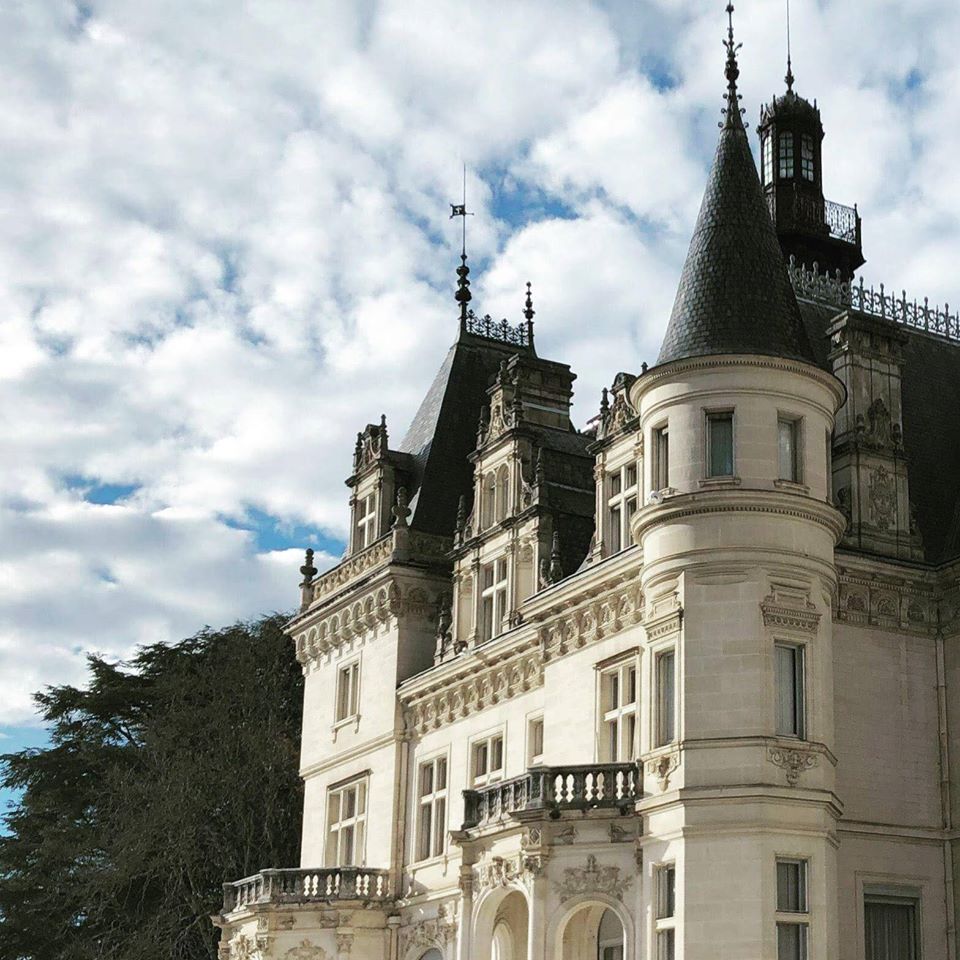 Wander through the gardens of Château de Valmirande
Such a gigantic park (41 hectares, or 101 acres!) is the perfect spot for an exceptional garden, and Château de Valmirande definitely does not disappoint. Baron Bertrand de Lassus called on the Bülher brothers (the landscape gardeners who designed Parc Bordelais in Bordeaux and Parc de la Tête d'Or in Lyon) to create these magnificent gardens. Feel free to stroll along the paths of this little haven of peace and admire the foliage of the centuries-old trees. Among the lush greenery you'll ramble from statues to sculptures, from the bridge to the fountain to the grotto. The scenery captivates the imagination of every visitor! Moreover, the gardens of Château de Valmirande are an ideal source of inspiration for budding writers and film-makers!
Three anecdotes you should know about Château de Valmirande
The incredible landscaped park includes nearly 180 species of trees… So get ready to brush up on your botanical knowledge!

A good fifty bricklayers were required to build the surrounding wall!

The horse stables of Château de Valmirande are among the most beautiful in all of France.
Prepare your trip
The Valmirande estate in Montréjeau is private property.
Opening periods
July 14th to and including August 25th: one tour each day at 4 p.m.
Other school holidays: one tour each week according to demand.
August 26th to September 20th: one tour each Thursday according to demand.
European Heritage Days, September 20th and 21st, 10 a.m. to 7 p.m.
All year round for groups of over 10 people (reservation obligatory): +33 (0)6 21 05 40 16.
Please arrive 10 minutes before the tour departure time, and meet us at the front gates of Domaine de Valmirande (RD 817- Follow the direction of Tarbes)
Information and registration at the information centre of Montréjeau: +33 (0)5 62 00 79 55.
Tours available: guided tours
Rates
Regular adult rate: €7
Reduced (group) rate for groups of at least 10 people: €6
Kids' rate (under 12 years of age): €4
European Heritage Days adult rate: €5
European Heritage Days kids' rate: €3
Sorry, we do not accept card payments.
CONTACT
Bureau d'Information Touristique de Montréjeau
Tél : 05 61 94 77 61
Mail : info@tourisme-stgaudens.com