Do you love prehistory? After you've toured the Musée de l'Aurignacien to get an idea of prehistoric culture, head for the Grottes de Gargas. And as you're getting ready to explore the caves, don't forget a jumper: the temperature in the cave is just 11°C / 52°F!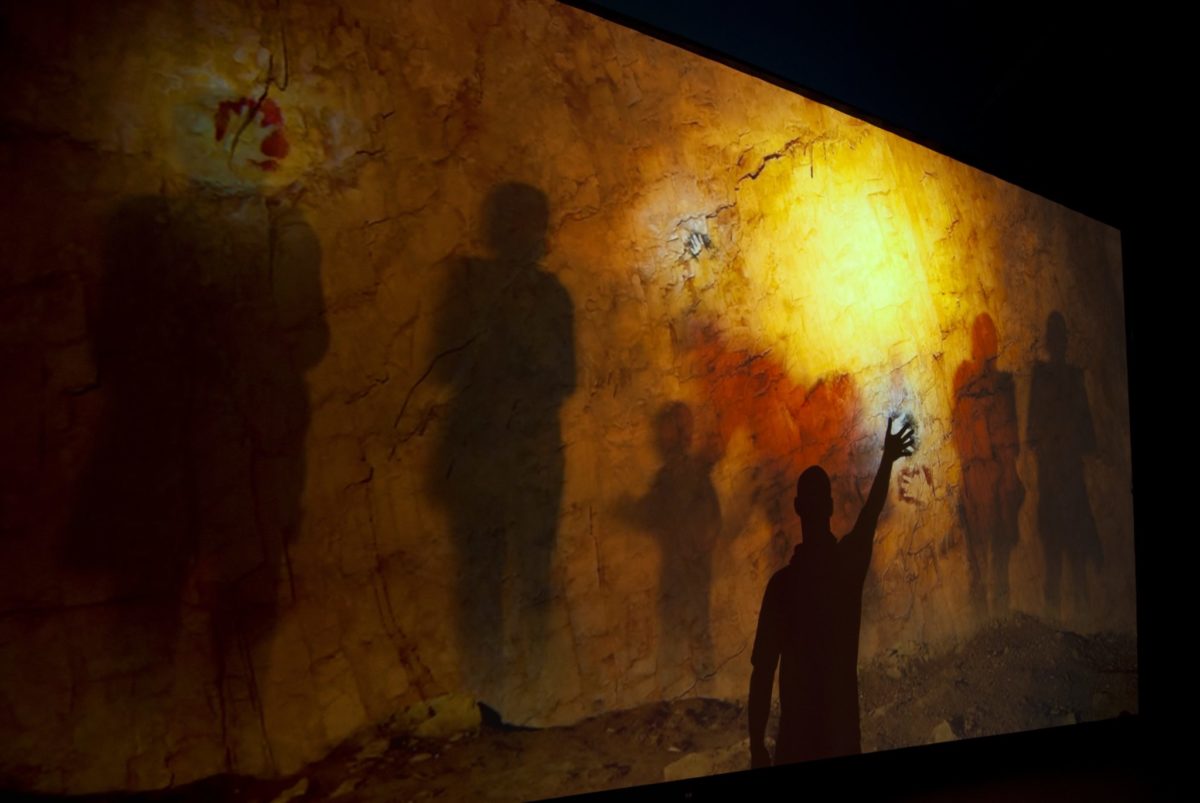 An immersion in the mystic atmosphere of the Grottes de Gargas
Set out to discover Cro-Magnon man as you enter the labyrinth of the Grottes de Gargas, a sanctuary of cave art… As you venture deeper into the depths of the earth, you'll discover a number of drawings on the walls, of which some are more than 27,000 years old! During the first part of your tour, you'll get the chance to admire representations of ibex and bison very similar to those of Lascaux. But once you pass the largest chamber, you'll be on your way to finding the true treasure of Gargas.
Have you noticed the many hand print stencils? To date, more than 200 colour-inversion hand images have been discovered in the Gargas caves. Some of the prints have missing fingers, a detail that is open to interpretation and that has spawned many a debate! Mutilation? A finger tucked in? An illness? The mystery remains unsolved, further emphasising the mystical atmosphere of these unique caves…
Tour Nestploria and become an expert in cave art
After a trip through prehistory, snap back to the present at the Nestploria interpretation centre! This museum space is the perfect complement to your tour, offering a full range of activities based on the caves and its former inhabitants. Interactive modern technology enables you to brush up on your artistic skills to draw a mammoth (almost) as well as a Cro-Magnon man; or to discover the history of Gargas with the spectacular projection of a 3D film. Before you go, don't forget to leave a virtual handprint alongside those of the other visitors on the immense digital mural!
Our top picks at the Grottes de Gargas
This is the only prehistoric art cave open to the public in the Hautes-Pyrénées. Yet another reason not to miss it!
The guided tour of the cave is coordinated in small groups to help protect the site, but it also enables you to take in the site and make the most of your time in this exceptional place.
Touring as a family? A number of workshops are available during the school holidays. Take advantage of them to enjoy a fun activity with your kids.
Prepare your trip
The Grottes de Gargas are located 7 km / 4.3 mi from Montréjeau and Saint-Bertrand de Comminges.
Opening period during the high season: all day, every day.
June and September, 10:30 a.m. to 5:30 p.m.
July and August, 10:00 a.m. to 6:00 p.m.
Opening period off-season: Tuesday to Sunday.
Weekly closing on Monday
Open on bank holidays except December 25th and January 1st
Opening hours: 10:30 a.m. to 5:30 p.m.
Rates
Regular rate: 10€50
Kids' rate (aged 6 to 16): 6€
Reduced rate (students, job seekers, the handicapped): 8€50
Family pass (2 adults and 2 children aged 6 to 16): 27€50 Additional child: 4€50
Adult groups (of at least 10 people) : 8€50
Kids' groups (of at least 10 people) : 4€50
Tours available
Guided tour of the Grottes de Gargas (duration 50 minutes): in an effort to protect the site, admission is limited and reservation is obligatory. Please call +33 (0)5 62 98 81 50.
Your admission ticket also gives you access to Nestploria, the digital interpretation centre for the Grottes de Gargas.
Self-guided tour of Nestploria (duration between 25 and 40 minutes) using booklets and audio-guides in French, English and Spanish.
Practical informationes
Sorry, the Grottes de Gargas are not equipped for people with impaired mobility. However, Nestploria is designed to accommodate these visitors.
Baby push-chairs are not allowed in the Grottes de Gargas. You may, however, wear a baby carrier.
Pets are not admitted into the Grottes de Gargas of Nestploria.
Photos and videos, with or without flash, are strictly prohibited in the Grottes de Gargas, but are authorised at Nestploria.
The temperature inside the caves is 11°C / 52°F all year round. Don't forget to dress warmly.
For families During school holidays, special kids' activities are organised on a prehistoric theme, such as a "hands and pigment" workshop, a "fire" workshop, and so on.
Grottes préhistoriques de Gargas
Route départementale 261 – 65660 Aventignan
Tél : 05 62 98 81 50
Site web : www.grottesdegargas.fr