More information for Pass Tourisme in 2021 to come.
Make savings on your holidays? We thought about the lovers of our historic heritage. The PASS Tourisme it's 10 collaborator sites, 10 reduced prices and 10 good reasons to be curious !
Pass Tourisme, a privileged offer !
You are a traveller or a local resident ? We invite you to a time travel in a nature setting just an hour away from Toulouse and from Pau. Get your fill of all the benefits to be a privileged visitor in our area!
The Pass Tourisme is free and it will be your ally to benefit from all the good tips of our partners! It is valid until 31st December 2020.
It is the opportunity to discover a variety of touristic places within Destination Comminges Pyrénées.
Meet our collaborators or meet us in our tourist information offices to get your PASS.
Our PASS Tourisme collaborators
↪ Le Domaine de Valmirande – temporarily closed
A Château de la Loire at the edge of the Pyrenees.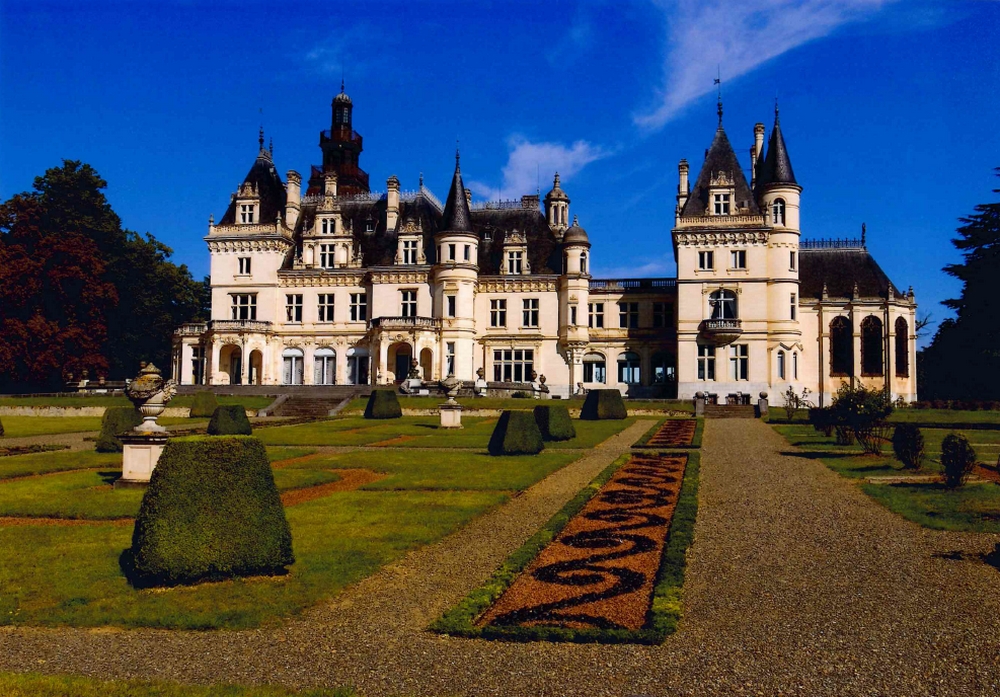 PASS Tourisme offer: 6€ entry instead of 7€
Structure built from 1892 by Lassus.
With a neo-Renaissance style, the castle and its annexes were built by the Bordeaux architect Louis Garros.
Caretakers' lodge at the estate's entry. Annexes (stable, saddler) at the West. Extended castle at the East with a chapel (1902-1905), stained-glass windows, marble, L.Barrrias sacré coeur.
The gardens, about 40 hectares (Virginia tulip trees, purple beech trees, Lebanon cedars…), were designed Eugène Bülher.
Route de Tarbes – 31210 Montréjeau
+33 6 21 05 40 16
Reservation only
↪ The Gallo-Roman Villa
The largest Gallo-Roman Villa in France.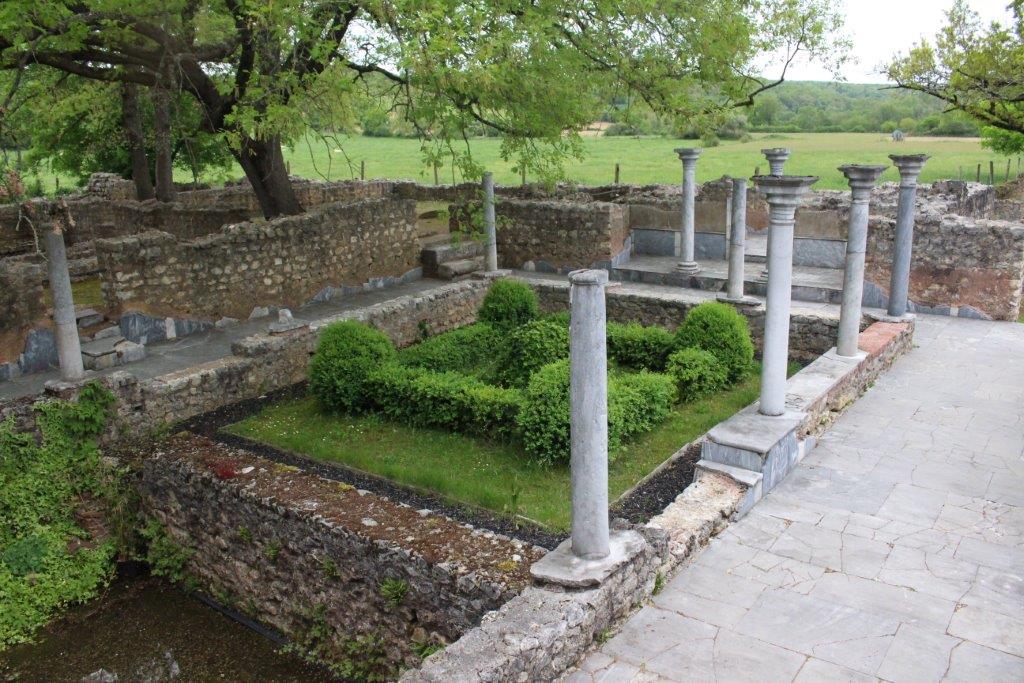 PASS Tourisme offer: 3.30€ entry instead of 3.50€
From the Gallo-Roman Villa of Lassalles built in the middle of the first century, modified in the 3rd and 4th centuries, it remains some ruins of the entrance hall, temple, nymph source, living quarters and many courtyards.
Site archéologique de Montmaurin – 31350 Montmaurin
+33 5 61 88 74 73 – www.villa-montmaurin.fr
Open from May to August 9:30am/12pm – 2pm/6pm
From September to April 9:30am/12pm – 2pm/5pm (Monday excluded).
↪ The Tile Museum
Visit our industrial heritage.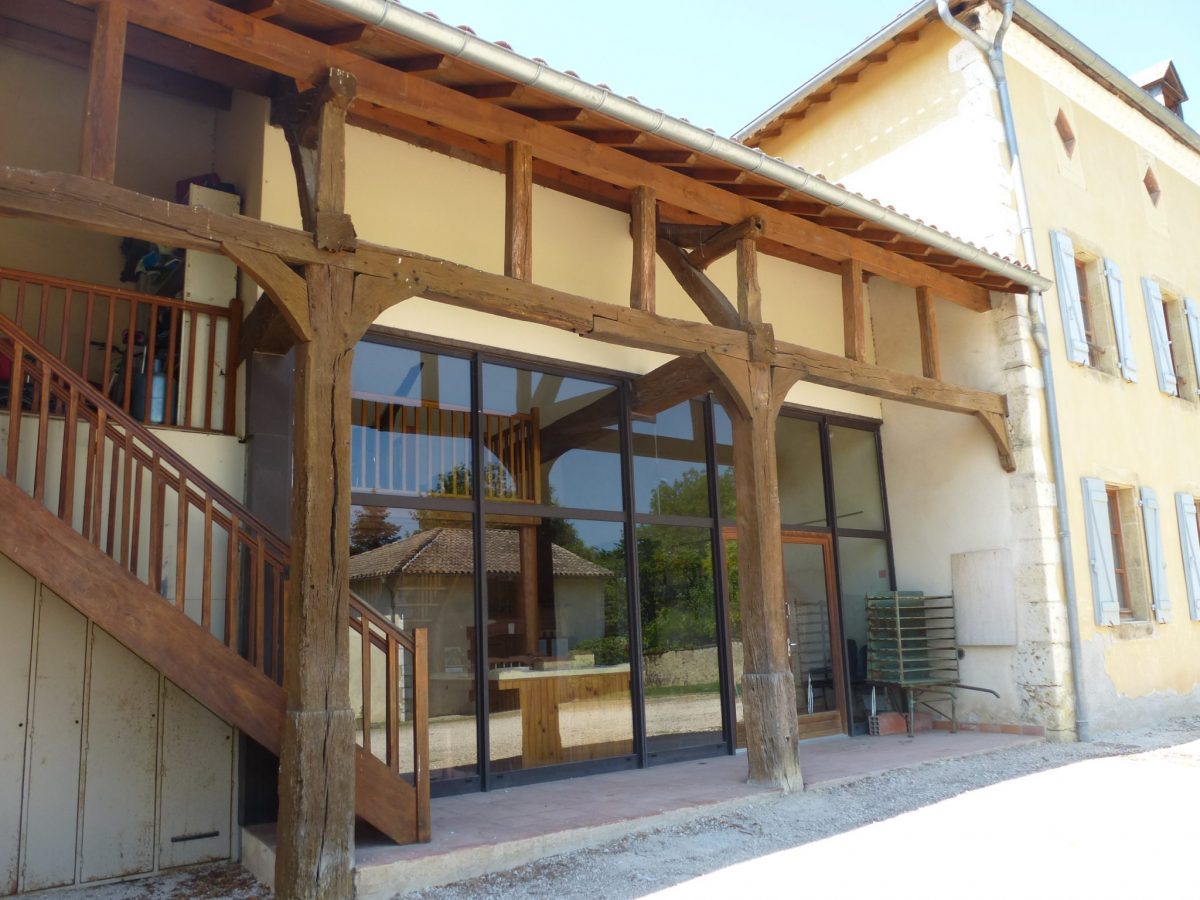 PASS Tourisme offer: 2€ entry instead of 3€
You will find out about the steps of the tiles' making through various ways: models, movie, mould, tools…
The story of the Blajan tile factory thanks to a slide show.
A curiosity, frescos from the 19th century picturing some napoleon time actions discovered during renovation work in the building.
Le village 31350 Blajan
+33 6 81 47 16 99
Open from 8th July to 31st August, Fridays from 4pm to 7pm.
↪ The Poterie Hillen gardens
A wonderful garden to find peace.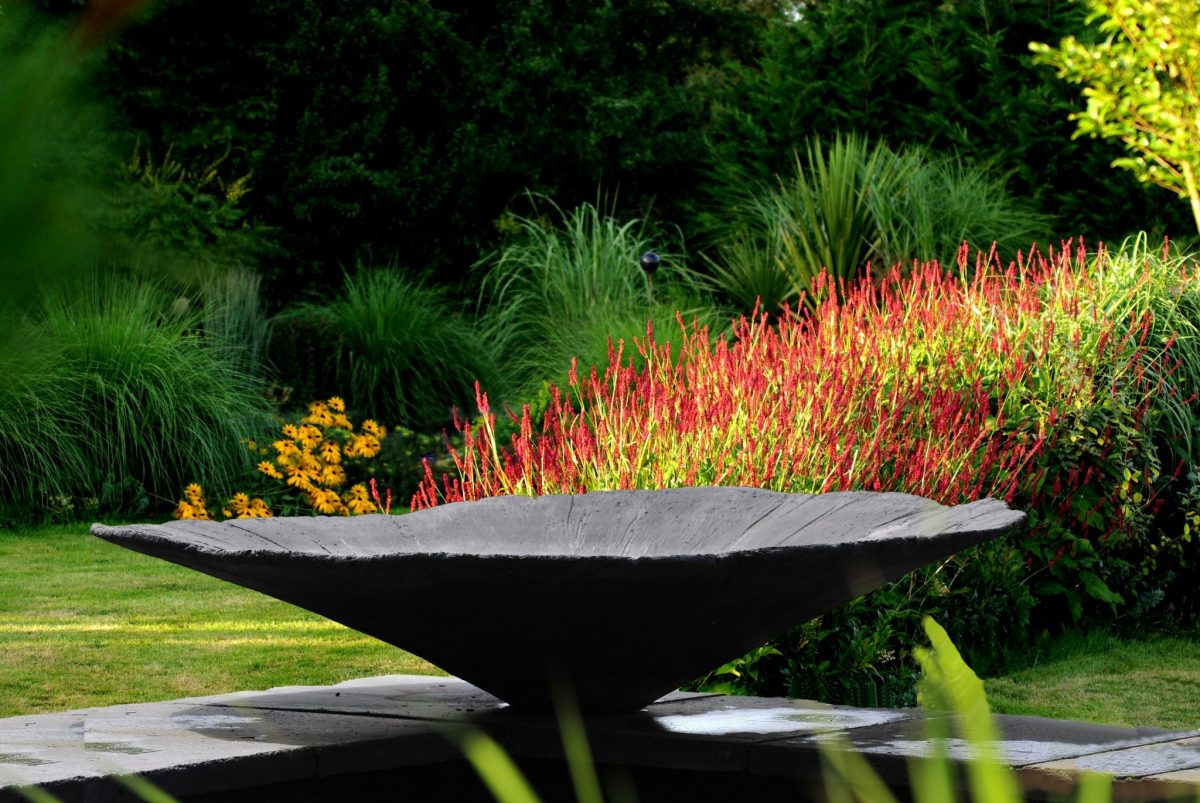 PASS Tourisme offer: 8€ entry + 1 free postcard
The Poterie Hillen gardens obtained the label "Jardin Remarquables" ("stunning gardens"), given by the Ministry of Culture and Communication in 2010.
There are many types of gardens: contemporary gardens, English-style garden, botanical, country-style, organic vegetable garden, exotic garden with over 100 species of bamboos, palm trees, banana trees, exotic flowers and Japanese maple trees.
Shop, exhibition, tea house.
Las Quatras – beside the Gimone – 65230 Thermes-Magnoac
+33 5 62 39 83 48 – www.les-jardins-de-la-poterie-hillen.blogspot.com
Open from May to September, from Tuesday to Sunday, from 2pm to 7pm.
↪ The Painting Museum
Nature, peaceful and beauty.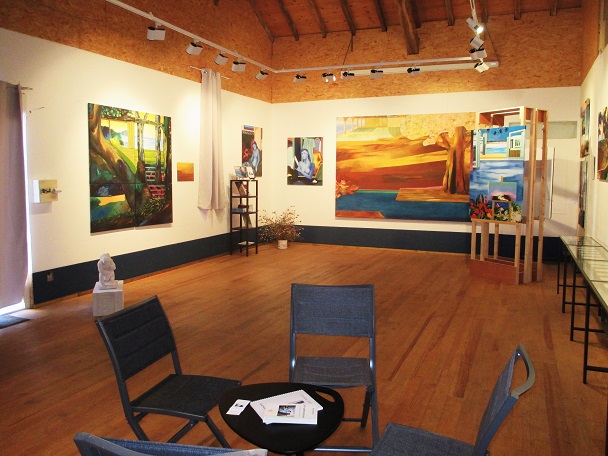 PASS Tourisme offer: 3€ entry instead of 4€
The local painting museum of Saint-Frajou was created in 2010.
Can be found a permanent exhibition of paintings, drawings, gouache paint and modern artists still painting.
Since 2019, a room in the museum is permanently open, the art gallery of children paintings from 35 countries of the international Biennale. The museum is organising it since 2012.
Every year in August, the international exhibition Art Resilience.
On the program – temporary exhibitions, conference, travel videos, cinema session about art, drawings and mosaics lectures and workshops for adults and children.
Place de la Mairie – 31210 Saint-Frajou
+33 5 61 90 90 72 – www.musee-saint-frajou.com
Open from May to September, from Tuesday to Sunday, from 2pm to 7pm. June: Saturday and Sunday, from 2pm to 6:30pm ; July/August: Wednesday to Sunday, from 2pm to 6:30pm
↪ The Heritage House of Barthète – temporarily closed
A place of heritage renewed by contemporary art.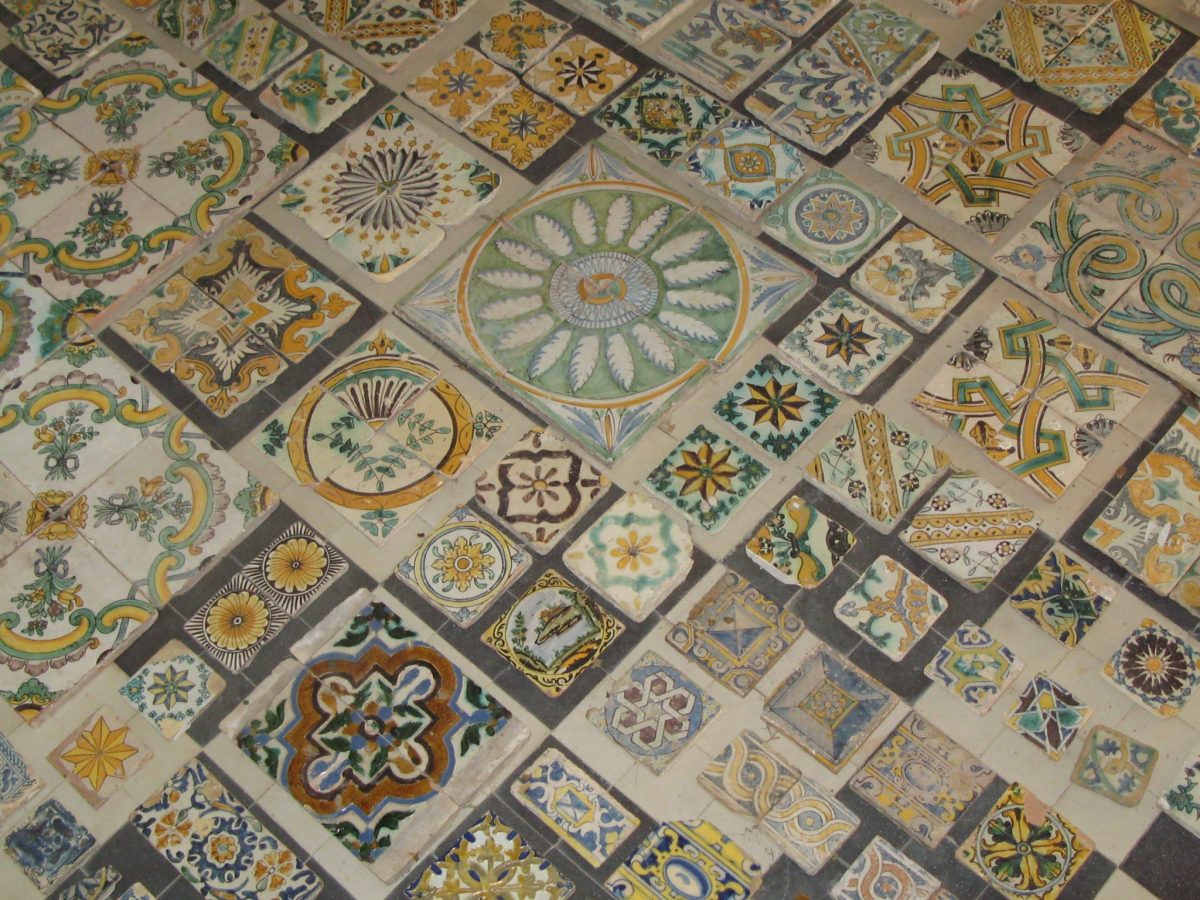 PASS Tourisme: 6€ entry instead of 7€
In the ancient thermae of Boussan, the museum exhibits on two floors and with an innovating way some big earthenware collections of the Martres area, common potteries and clay vessel glazed from South of France (15th-19th centuries), French, European and North-African earthenware tiles (15th-19th century), along with two architectural installations from the Canadian artist Penelope Stewart.
Barthète – 31420 Boussan
+33 5 61 98 76 42 – www.barthete.com
Open Saturday and Sunday from 3pm to 7pm.
↪ Le Château comtal et son donjon
History in a nature setting.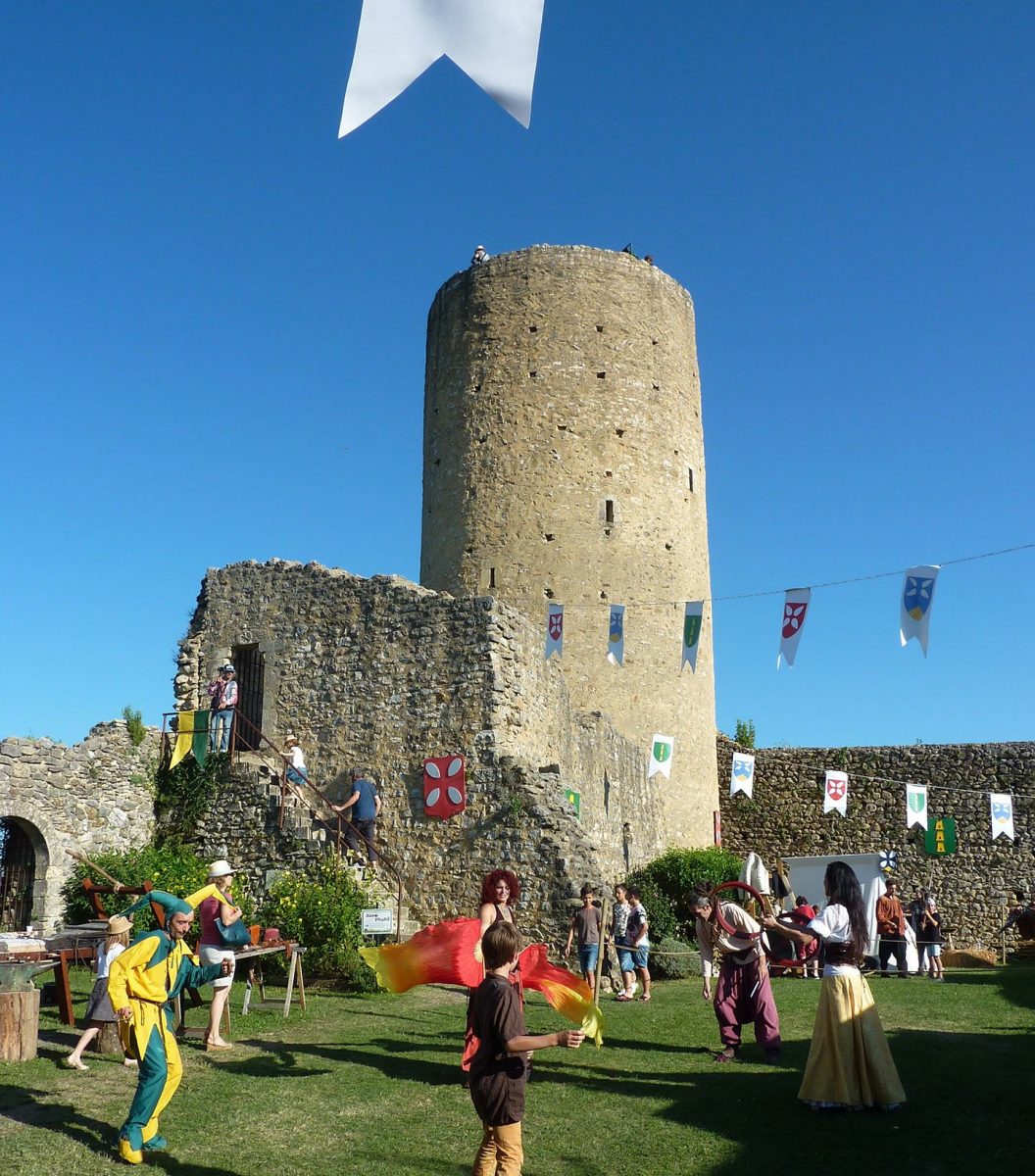 PASS Tourisme offer: 1€ entry instead of 2€
The restored Earl's Castle and its Donjon dominate the landscape.
This Castle built in the 13th century demonstrate the stronghold Aurignac enjoyed in Middle Ages as a capital of a vast Comminges Earls' castellany.

This unbelievable historic atmosphere, in a nature setting, offers an unobstructed view on the Pyrenees range, but also a peaceful place, great wooden playgrounds, a viewpoint indicator, recreational activities and a cultural season with shows at the foot of the Donjon.
Medieval City 31420 Aurignac
+33 5 61 98 90 08
Open in July and August, from Wednesday to Sunday, from 11am to 1pm and 3pm to 6:30pm.
↪ The Musuem of the Aurignacien
Aurignac, eponymous place of the prehistoric times.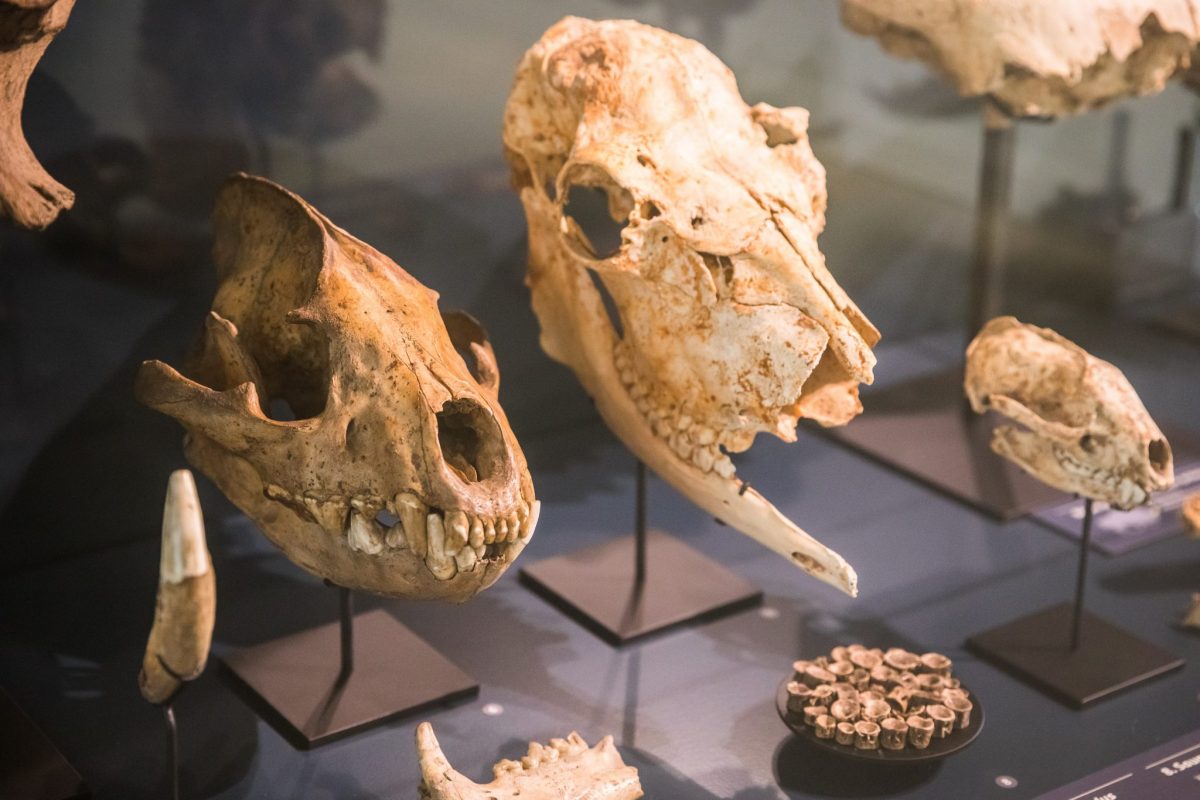 PASS Tourisme offer: 4€ entry instead of 6€
A major chapter of our History was written in Aurignac in the middle of the 19th century. The discovery of a cave occupied by prehistoric men gave its name to the Aurignacien, major chapter of Prehistoric times.

Today, a museum about the Aurignacien culture enable to discover a common archaeological heritage, with a cave and a collection of items from excavations. The visit combines copies of excavated items, maps, chronology, infographics, illustrations and short experimental archaeological movies. To conclude the visit, recreational activities, temporary exhibitions, meetings with scientists and many other events open for all allows the visitors to have a better understanding of the prehistoric life conditions.
Avenue de Bénabarre – 31420 Aurignac
+33 5 61 90 90 72 – www.musee-aurignacien.com
Open all year: from Wednesday to Sunday, from 2pm to 5:30pm
School holidays (C zone): from Tuesday to Sunday, from 10am to 5:30pm
Closed in January – 1st May – 1st November – 25th December
↪ The Museum "Arts et Figures des Pyrénées Centrales"
Museum dedicated to central Pyrenees, its territory, its inhabitants and its story.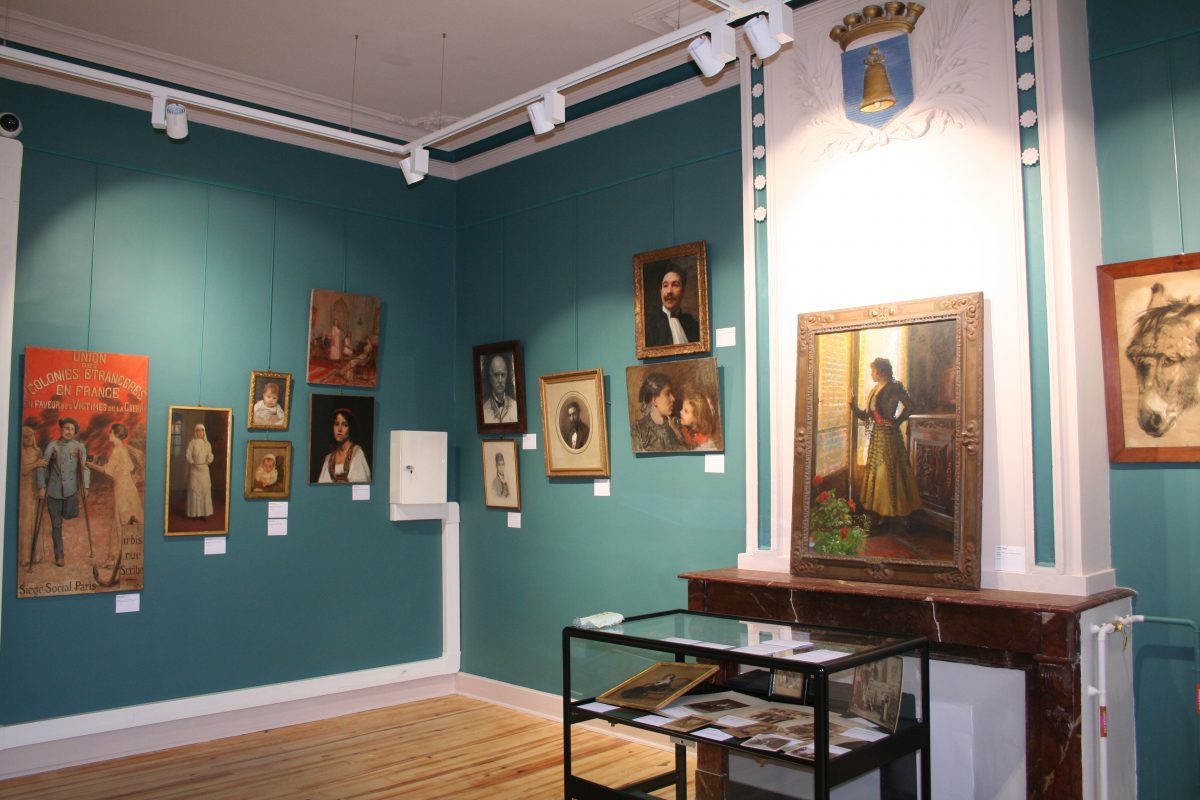 PASS Tourisme offer: 2€ entry instead of 4€
Saint-Gaudens, in the heart of the Pyrenees, is located on a plateau above the Garonne.
In a neo-classic building from 1875, the museum displays works of art representing central Pyrenees, Saint-Gaudens, its resources and men who left their mark in this area, between river and mountains.

It's a time travel to the industrial era and the manufacture of Saint-Gaudens/Valentine ceramics that produced the famous porcelain between 1832 and 1878 named "Bleu de Valentine".
35 boulevard Jean Bepmale – 31800 Saint-Gaudens
+33 5 61 89 05 42
Open from September to June, Wednesday and Friday, from 2pm to 6pm
Thursday Saturday, from 10am to 6pm (bank holidays excluded)
From July to August, from Wednesday to Sunday, from 10am to 6pm
↪ The Museum of the "Circuit du Comminges"
A place of sport's heritage.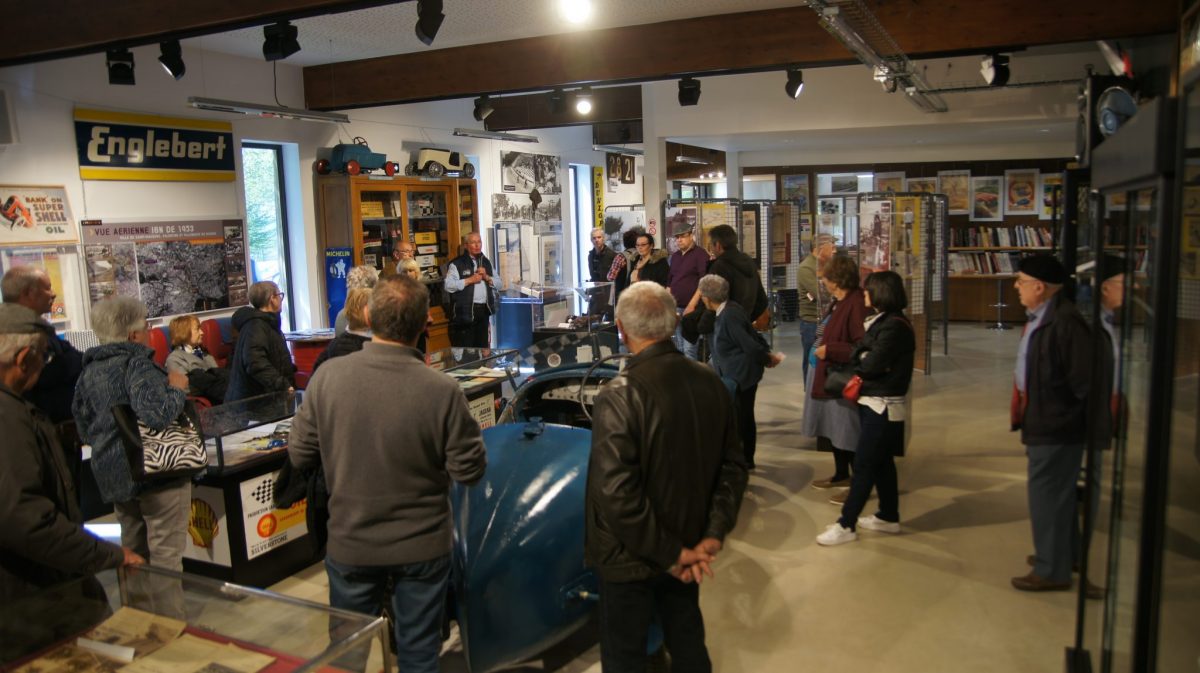 PASS Tourisme: 3€ entry instead of 4€
Between 1925 and 1954, 34 Grand Prix Autos and Motorbikes.
An historical place: Located just above the old terraces.

An heritage recreated: An impressive collection from this glorious time, with a significant photo library, archives' documents (poster, media movies, newspapers, items…).
Videos area: rolling broadcasts of movies (INA) to discover, that made the Comminges one of the greatest places of motor sport.

Different times, different routes, before and after WW2, the terraces' construction, the testimonies from great motor sport's champions…
Some items: Trophies, medals, rare documents, along with an Amilcar CGSS B1929, a Terrot 500 cc GP to give illustrate stories…
A library: Jean Louis Moncet, over 200 books and a gift shop.
1 rue des chanteurs du Comminges – 31800 Saint-Gaudens
+33 5 61 74 34 25 – www.circuit-automobile-comminges.fr
Open every thursday and saturday 2pm to 6pm
Contact
Tourist office – 2, rue Thiers – 31800 Saint-Gaudens
Phone : +33 5 61 94 77 61
Mail : info@tourisme-stgaudens.com